A wonderful opportunity to explore northern Scotland, many fantastic sights and scenery in the Hghlands
One of our best kept secrets. The Upper Brora and Blackwater provides some fabulous salmon and sea trout fishing on one of Scotland's finest spate rivers
Struan

Lodge
Situated on the northern shore of Loch Brora in Sutherland and in the heart of Gordonbush Estate, Struan Lodge offers luxurious holiday accommodation and extremely good value for money. Estate offers the best fishing and deer stalking experience in the region.
Just 6 miles from the village of Brora and the busy A9 trunk road from Inverness to Thurso, which forms part of the now world famous NC500, Struan Lodge sits in a secluded Scottish Glen, nestled away from it all with fantastic views over Loch Brora and the hills beyond.
River

Brora
Located in Sutherland just over an hour's drive north of Inverness lies the River Brora. Often overlooked in favour of its big name neighbours, the Helmsdale and Naver, this is a river that is much underrated.
The Gordonbush estate offers the best of the fishing on the river incorporating the river Blackwater which is the major spawning tributary on the system.
When the conditions are good some serious bonanzas have been had with the best week last year producing 70 salmon to six rods.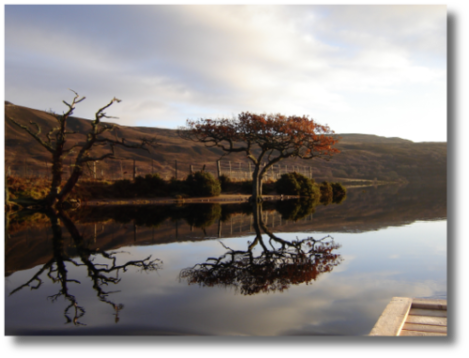 Gordonbush Estate
Struan Lodge lies in the heart of Gordonbush estate, once part of the sprawling Sutherland Estates, who's seat of power lay at Dunrobin Castle, just 10 miles from here.
Built in 2009 primarily for sporting tenants who have an interest in fishing, deer stalking and shooting, Struan Lodge is available to anyone who wishes to enjoy a holiday in the Highlands, with all that they have to offer right on the door step. Along with the regular sporting clients we have guests who come back time after time, such is the beauty and comfort of Struan Lodge.